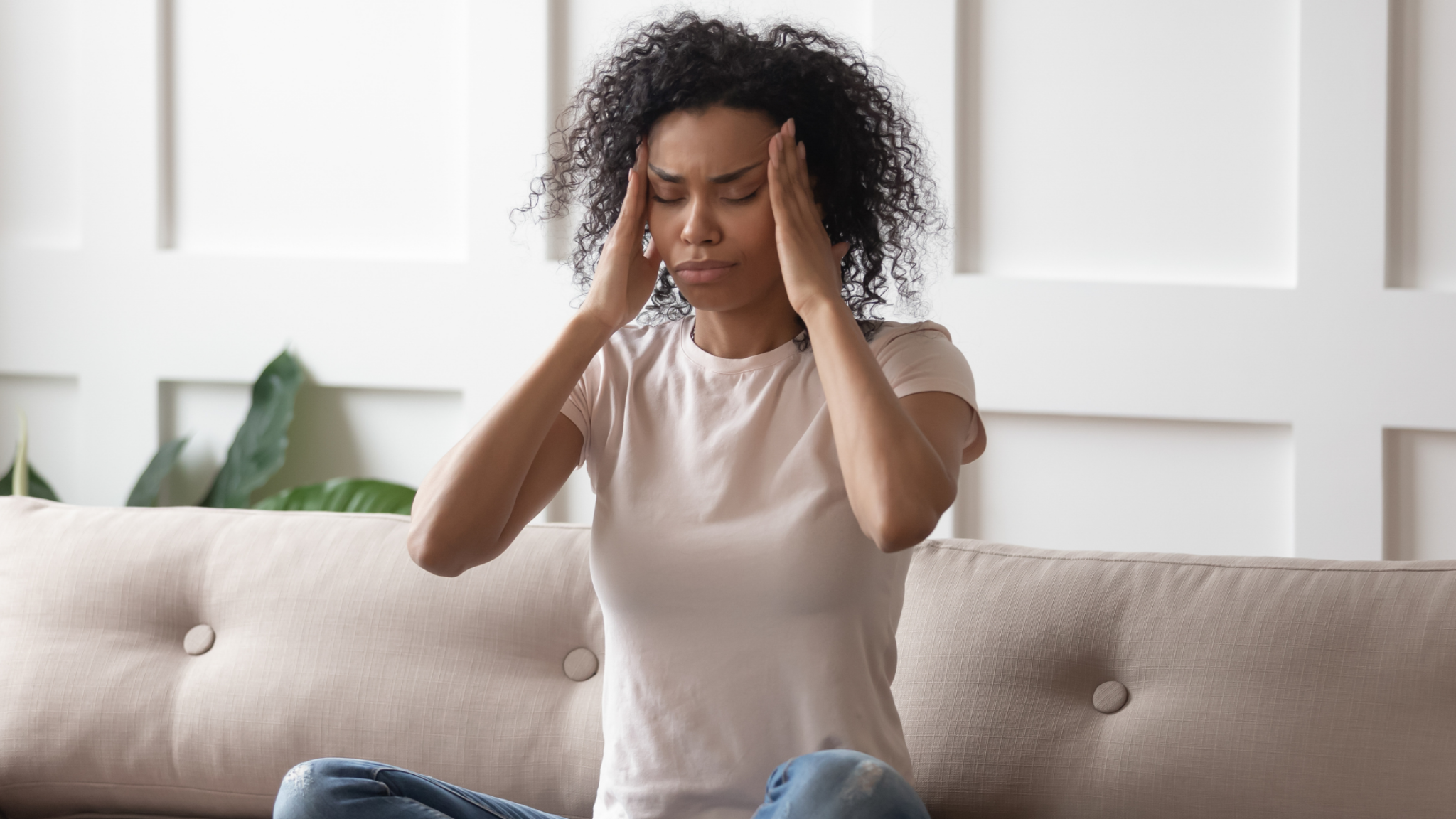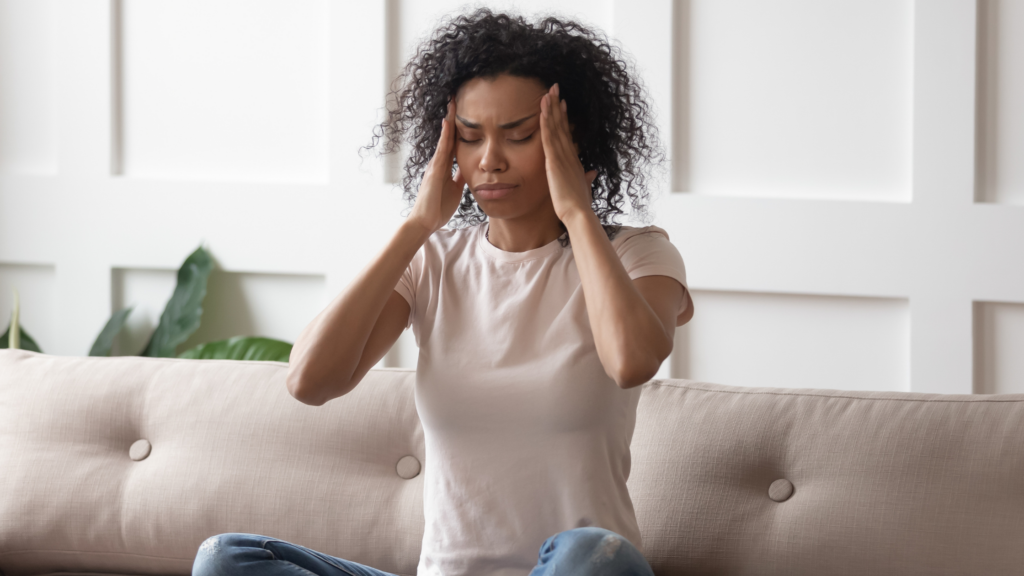 Migraines are intense and recurring headaches that can significantly impact the quality of life. While curcumin is not a substitute for medical treatment, it has shown potential in managing headaches.
Here are some ways in which curcumin may offer benefits for individuals with migraines: 
Anti-Inflammatory Action:

Curcumin's anti-inflammatory properties may help reduce inflammation in the brain and blood vessels, which can contribute to migraines. 

Pain Relief:

Curcumin's researched analgesic effects may help alleviate the intensity and duration of severe headaches.

Reduced Frequency and Severity:

Curcumin may help reduce the frequency and severity of chronic head pain, relieving individuals who experience frequent attacks.

Antioxidant Activity:

Curcumin is a proven antioxidant, reducing oxidative stress and protecting brain cells from damage during migraine attacks.

Modulation of Neurotransmitters:

Curcumin's researched effects on neurotransmitters, such as serotonin and dopamine, may help regulate pain perception and mood associated with migraines.

Prevention of Cortical Spreading Depression:

Curcumin has shown clinical data in inhibiting cortical spreading depression, an electrical phenomenon that triggers migraines.

Protection against Trigeminal Activation:

Curcumin's researched anti-inflammatory properties may help reduce activation of the trigeminal nerve, which is involved in migraine pain.

Support for Serotonin Balance:

Evidence-based science of curcumin reveals it can help maintain a healthy balance of serotonin, a neurotransmitter in regulating pain and mood during migraines.

Reduced Nausea and Vomiting:

Curcumin's documented anti-inflammatory effects may help alleviate associated symptoms such as nausea and vomiting during migraines.

Improved Blood Flow Regulation:

Curcumin's researched and proven effects on vasodilation and anti-inflammatory activity may help regulate blood flow in the brain, reducing the risk of migraines.

Anti-Migraine Medication Potentiation: Curcumin research has been found to enhance the effectiveness of certain anti-migraine medications, potentially improving treatment outcomes.
Support for Sleep Quality:

Curcumin's known benefits in promoting better sleep may indirectly contribute to managing headaches, as sleep disturbances can trigger attacks.

Stress Reduction:

Curcumin's researched mood-enhancing properties and anti-inflammatory effects may help reduce stress, which can trigger migraines.

Protection against Glutamate Excitotoxicity:

Curcumin's potential neuroprotective effects may help protect against the excitotoxicity caused by excessive glutamate release during migraines.

Management of Hormonal Migraines:

Curcumin's anti-inflammatory effects may help manage head pain triggered by hormonal fluctuations, such as menstrual migraines.

Support for Overall Well-Being:

Curcumin's potential systemic health benefits, including its anti-inflammatory and antioxidant effects, may contribute to overall well-being and indirectly support migraine management.

Combination Therapy Potential:

Curcumin may be a complementary therapy alongside standard migraine treatments, providing additional support and potential benefits.

Protection against Medication Side Effects:

Curcumin's antioxidant properties may help protect against medication-related oxidative stress and side effects commonly associated with migraine treatments.

Improved Quality of Life:

By reducing the frequency, severity, and associated symptoms of severe headaches, curcumin may improve the quality of life for individuals with migraines.

Individualized Approach: It's important to note that the effects of curcumin may vary among individuals, and it's recommended to consult with a healthcare professional for personalized advice and treatment options specific to your migraine condition.


Incorporating curcumin into your daily routine can be a game-changer when it comes to managing migraines.
With its multitude of potential benefits, ranging from anti-inflammatory and antioxidant properties to its ability to support brain health and reduce pain, curcumin stands as a promising natural remedy.
So, if you're tired of being sidelined by migraines and seeking a holistic approach to relief, it's time to give curcumin a try.
Always consult with a healthcare professional before starting any new supplement regimen to ensure it's the right choice for you.
Here's to a future with fewer migraines and more migraine-free days ahead! 
Start exploring the benefits of CurcuminPro products for joint health and inflammation reduction!